Muse's 'Simulation Theory' Artwork Was Created on an iPad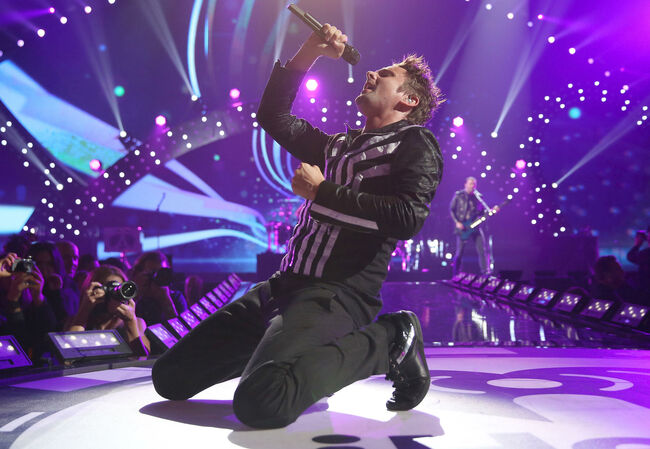 Gone are the days of fancy illustration tools. Got an iPad? Cool, then you can create the album artwork for one of the biggest alternative rock bands in the world.
On Tuesday (October 22), Muse shared a video on their YouTube page that showed how graphic designer Kyle Lambert created the cover artwork for their upcoming album, Simulation Theory. And from the looks of it, the neon, '80s-inspired illustration was drawn on an iPad.
The video shows Lambert adding shadows to black and white line drawings of the band members before transitioning to him making the finishing touches on a colorized version of the cover.
"I was contacted by Muse to create an illustrated album cover for their new studio album, 'Simulation Theory'," the artist wrote on his official website. "The art combines Matt, Dom and Chris with the characters from their latest music videos, 'Something Human', 'Thought Contagion', 'Dig Down' and 'The Dark Side'."
Lambert is also known for creating the poster artwork for Stranger Things. Think that was done on an iPad too?
Watch the video below.